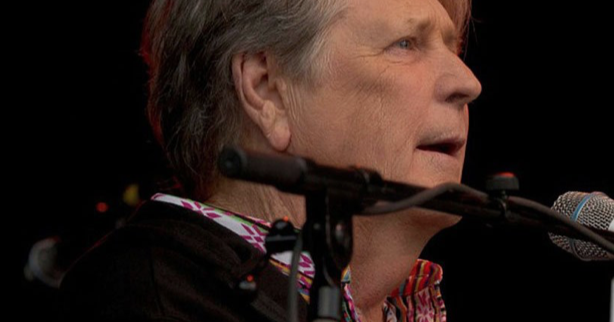 Brian Wilson to headline Rock the Lake festival | Life
Headliners for this year's Rock the Lake concert in Kelowna include the genius behind "Pet Sounds," as well as A Flock of Seagulls, The Tea Party and local rockers Grapes of Wrath.
It's the first time the popular outdoor classic rock concert has been held since 2019, due to the COVID-19 pandemic.
"We are thrilled to be able to bring back the much-anticipated and beloved Rock the Lake music festival this summer," GSL Group President and CEO Graham Lee said in a statement Monday.
"Each edition of the festival has been special and memorable. We look forward to delivering the same quality of entertainment this coming season to a region that has been craving this type of event for months," said Lee.
Tickets for the three-day concert, to be held August 5-7 in the Prospera Place parking lot, go on sale this Friday at 10 a.m. through Select Your Tickets.
All passes previously purchased for Rock the Lake concerts that have been canceled will be honored and automatically transferred to the 2022 festival.
This year's concert line-up includes more international artists.
"We have had non-Canadian artists before, but not as many as this year. Our goal was really to make this lineup the best ever after having to postpone the show in 2020 and 2021 due to the pandemic," George Fadel, senior marketing manager for GSL Group, said in an email. mail.
"Ticketing capacity is still in progress, but we are expecting higher attendance than previous years due to the higher profile acts we have booked," Fadel said. "We really went above and beyond to make sure we provided a variety of classic rock that everyone would enjoy."
Last December, festival organizers received a provincial grant of $145,000. It was the largest grant among $1 million in funding given to dozens of Kelowna-area arts, culture and sporting events as part of the government's pandemic stimulus package.
Province-wide, $30 million was paid out to organizers of 680 events scheduled for 2022. Grants could not represent more than 20% of an event's budget and the maximum available for a single event was $250,000.
In the past, Rock the Lake concerts have featured artists such as Loverboy, Harlequin, Streetheart, Honeymoon Suite, Trooper and 54-40.
Brian Wilson will perform with Al Jardine, another original Beach Boys member. Wilson is considered the genius behind the band's music, particularly the breakthrough album "Pet Sounds" and its long-delayed follow-up "Smile." Wilson's life was turned into a recent bio-pic, "Love and Mercy" starring Paul Dano.
Other artists at this year's concert include Bif Naked, Moist, Carole Pope and Rough Trade, the Spoons, Eve 6 and Chilliwack.