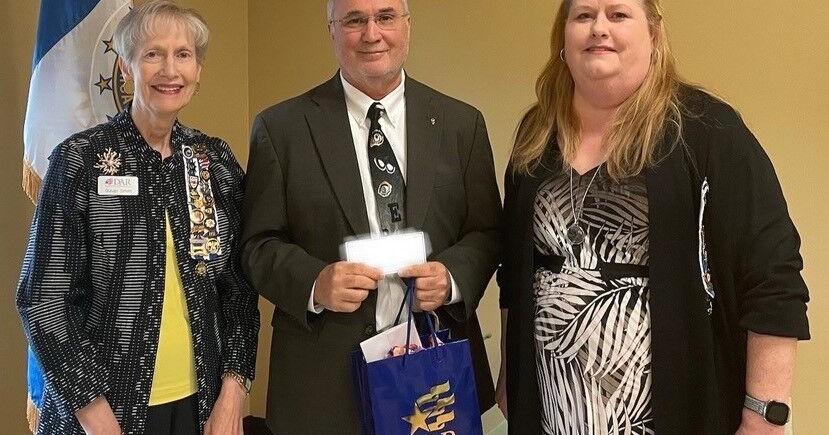 Community: LSU Announces Tiger 12 Senior Class of 2022 | Entertainment/Life
LSU announced the Tiger Twelve Senior Recognition Class of 2022. Members of the class will be recognized at a ceremony on Sunday.
Since 2003, LSU has awarded the Tiger Twelve Award to 12 graduating students each calendar year. Selected students are undergraduate seniors who contribute positively to the life of the campus, the surrounding community and society and who demonstrate a commitment to intellectual achievement, inclusive excellence, leadership in campus life and service. All must have at least a cumulative grade point average of 2.5. The average GPA for this year's class is 3.8.
The 12 seniors represent five LSU colleges and schools. Ten are members of the Roger Hadfield Ogden Honors College. The Tiger Twelve Class of 2022 includes: Blaire C. Peterson of Saint Amant, Emily Ames Otken from Denham Springs, EverettThomas Craddock of Lafayette, Ham Alejandra Maria by Slidell, Codee Dominique Jones from New Orleans, Alexia Maeanne Lagrone of Lafayette, Abigail Grace Milligan of Lake Charles, Grayce Susan Mores of the Metairie, Taylor Michelle Perrodin by Crowley, Josephine Dominique Engelman of Queens, New York; Kennedy N. Simon of Beaumont, Texas; and Maia Elise Williams of Missouri City, Texas.
Two from LSU named Carnegie Fellows
Two LSU faculty members are among 28 this year's Andrew Carnegie Scholars selected by the Carnegie Corporation of New York. Assistant Professor at LSU Manship School of Mass Communication Joshua P. Darr and professor of LSU's Department of Geography and Anthropology Andrew Sluyer are the first Carnegie Fellows at LSU.
The Carnegie Foundation funds important research and writing in the social sciences and humanities that address important and persistent issues facing society. Darr's research on local news has paved the way for new ways to understand the political consequences of the rapidly changing media environment in the United States. The Carnegie Fellowship will help her advance this work by partnering with journalism organizations Trusting News and the American Journalism Project to assess ways in which newsrooms can regain trust and reduce political polarization through their coverage of local and national politics.
Sluyter's research deepens understanding of racialized places and landscapes to contribute to decolonization, a more equitable and inclusive society, and more sustainable and just relationships with nature. The Carnegie Fellowship will support her project, "Slavery and Higher Education: New Narratives of the Plantation Past, New Places for Racial Equity." This project will help colleges built on former slave plantations understand this aspect of campus identity in relation to racial inequalities in higher education.
As one of the most generous stipends of its kind, the philanthropic foundation awards each fellow a $200,000 stipend allowing them to dedicate their time to significant research and writing in the social sciences and humanities to support research on American democracy, the environment, polarization and inequality, technological and cultural evolution, and international relations, among other topics. This year's commitment totals $5.6 million in philanthropic support.
The Caledonian Society celebrates Tartan Day
The Caledonian Society of Baton Rouge held its Tartan Day Tea on April 10 at the Woman's Club.
Organized by the Scottish Cultural Study Group, it was chaired by Catherine Mungall and Lillian Bridwell-Bowles.
National Tartan Day, observed in the United States on April 6 each year, commemorates the day the Declaration of Arbroath (or Scottish Declaration of Independence) was signed in 1320. The American Declaration of Independence has in fact was modeled on Arbroath's statement and a fairly large proportion of the founding fathers were of Scottish descent.
The Caledonian Society is dedicated to exploring and sharing our Scottish heritage. For more information on membership, visit www.csbr.org.
Students receive health care scholarships
The Baton Rouge Clinic and the Blue Cross and Blue Shield of Louisiana Foundation awarded a total of $75,000 in scholarships to 12 Baton Rouge students pursuing health care-focused studies. The finalists were chosen from the Baton Rouge Youth Coalition, a college and career access program for disadvantaged students in the Greater Baton Rouge area.
The committee selected the following high school students, students and scholarship graduates: K'ylen DuheLiberty Magnet High School; Ekene EjioforZachary High School; Nyla GayleLiberty Magnet High School; Jayla HillLiberty Magnet High School; Cameron LeBraneLiberty Magnet High School; Patricia SaiduLiberty Magnet High School; Gianni TaylorAscension Christian High School; London EdwardsUSL; Jasmine GrayUSL; Kari StephensUSL; Khaliah Knighten, Prairie View A&M University; and Brandon VincentLoyola University of New Orleans.
Baton Rouge DAR hands out awards
The daughters of the Baton Rouge Chapter of the American Revolution held their monthly meeting April 18 at the Fairwood Library. Chris Carloneexecutive director of the Louisiana Lions Eye Foundation, introduced the various programs supported by the organization to help people in the state improve their vision and identify vision problems at a very young age.
Lea Evans received the Medal of Excellence in Historic Preservation in recognition of his leadership in installing the Vietnam Veterans Memorial at Port Hudson National Cemetery.
Evans and Rezzie Meyer provided refreshments for the meeting.
DAR membership is open to women 18 or older who can prove lineal descent from an ancestor who helped achieve American independence. Email zbolsson@aol.com for more information.