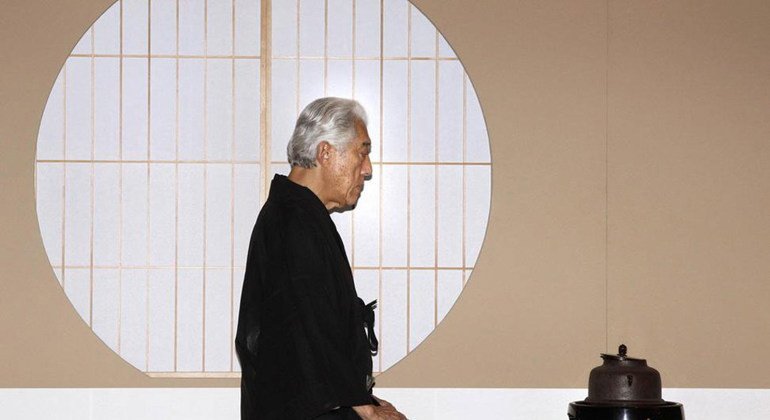 Japanese tea master to be named UNESCO Goodwill Ambassador |
The designation ceremony will take place at the agency's headquarters in Paris on March 5 and will be followed by a commemoration of the first anniversary of the earthquake and tsunami that struck Japan last March.
UNESCO indicated in a Press release that Mr. Sen is recognized for his contribution to peace and culture through the traditional Japanese tea ceremony, and his dedication to the ideals and goals of the agency.
Born in Kyoto in 1923, Mr. Sen became the 15th Urasenke Grand Master in 1964. Urasenke is one of the leading tea ceremony schools in Japan. The Grand Master inherited the name Soshitsu, which he passed on to his eldest son in 2002. He then took his current name with the title Daisosho, signifying his status as a former Grand Master.
He was a global advocate for culture and peace, promoting his ideal of "achieving peace through a bowl of tea", UNESCO pointed out.
As part of his efforts to promote peace, Mr. Sen has traveled the world, giving lectures and offering tea offering services. He also led tea ceremonies and prayers for peace at the United Nations headquarters in New York on the occasion of the United Nations Millennium Assembly in 2000 and again during the United Nations General Assembly in 2010.
Mr. Sen joins a distinguished list of more than 40 well-known personalities who use their notoriety to spread UNESCO's objectives in the fields of education, culture, science and communication. Among them are Nobel Peace Prize laureate Nelson Mandela of South Africa, American jazz musician Herbie Hancock and Cuban ballerina and choreographer Alicia Alonso.