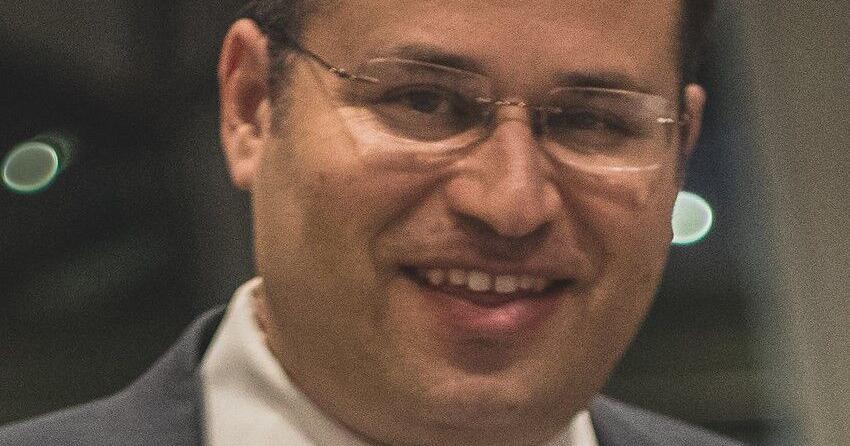 Let me take your gun | religious life
Yitzhak Ben-Zvi (1884 – 1963) was called to the presidency of Israel after the death of Chaim Weitzman in 1952. The day he became president, he returned home in the evening and found a sentry walking along wide in front of his house and asked the soldier what he was doing there. The young officer replied that he had been sent by the Chief of Staff to stand guard of honor in front of the President's residence. Ben-Zvi was amazed. He entered his home but, a few minutes later, emerged into the cold, wintry night air. 'Look,' he said to the soldier on duty, 'it's cold outside. Come in and have a cup of hot tea. The soldier indicated that he could not leave his post. The president went home but returned a few minutes later. "Listen, I've got an idea, he told the soldier, go inside for a bit, warm up and have a cup of tea. I'll stand outside with your rifle and I'll take your post. I don't doubt that much can be said about Ben-Zvi's tenure as President of Israel, but no one could say that he didn't care about every individual.
In Parshah Pinchas, Moshe's student Yehoshua (Joshua) is named the former's successor as ruler of the Jewish people. Why did Yehoshua deserve this important and eminent role? The Midrashim provide an unexpected answer. While the Midrash recognizes among the qualifying characteristics of Yehoshua that he aided and honored his teacher, Moshe, it also notes that Yehoshua distinguished himself by his guardianship of the space Moshe used to teach Torah to the people. He arrived at the study tent early, or stayed late, to arrange the benches and maintain the floor mats on which the students sat. It's unlikely Moshe's desert academy tent had a maintenance crew, so someone had to keep order. But why would Yehoshua's involvement in these unqualified details appear on the brief list of qualities that led to his promotion as Moshe's successor?
Perhaps his performance of these otherwise menial tasks demonstrated an essential aspect of Yehoshua's qualification for leadership. While Yehoshua's focus on helping Moshe and maximizing his studies was important for leadership, his maintenance of the furniture in the common study space demonstrated his selflessness. Some of his fellow students who used the space were prominent leaders while others played a more modest role or no role in public life, but he cared about everyone's needs. Yehoshua excelled in his constant focus on all others and their basic needs and comforts – he could never be labeled as self-centered. We tend to value what might be called leadership skills: aggression, mental acuity, and direct, frank communication. The much softer trait of altruism generates a whole different kind of leadership. The student of Moshe who would even focus on the basic needs of every Jew was the perfect candidate to take over as shepherd of Gd's flock.
At a time when society is pushing us towards ever greater self-centeredness and self-promotion, the selfless leader is increasingly hard to find. "As they say, you have to love yourself first!" noted on American weekly in his tongue-in-cheek 2015 review of a recently published book (which the magazine pointed out was aptly titled Self-centered) featuring over four hundred pages of a celebrity's favorite selfies. Few would argue that the meteoric rise of selfie culture (and its accomplice, social media) has done anything more than aggravate our innate propensity for self-absorption. It is ironic but far from shocking that social media seems to have increased loneliness and social alienation. If Yehoshua were alive today, he might ask us who thinks of the people who, even after the worst of the pandemic, remain isolated, alone and needy. Who will befriend them? Who will they lean on or be the one they call to share good news? Each of us, he might say, needs to be that person, that leader, who picks up the phone, knocks on the door, or sends a text. Or we can just take another selfie. jn
Rabbi Yisroel Isaacs is Director of Greater Phoenix Vaad Hakashruth, Rabbi of Congregation Beth Joseph and Director of the Jewish Enrichment Center.