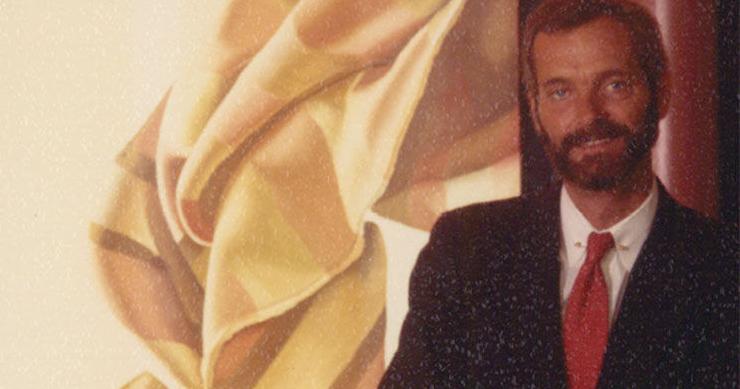 Master of Glass and Light | House
When he was a boy Stephane Turner wore a hammer in a belt loop of his jeans.
He built elaborate treehouses along Joe Creek behind the family home, salvaging materials from Patrick Henry's addition being built nearby. At age 13, he built a two-story tree house clad in shingles.
No wonder he became an architect. Some say he was Tulsa's most creative architect. He died young, at 56, but from his small business he created a range of spectacular residences. Turner was prolific and eclectic, but was best known for his love of the Frank Lloyd Wright Prairie school of architecture. With walls of glass, Turner has blurred the line between exterior and interior.
He was the second of six siblings born to Gen. Joseph W.. and Polly Turner of Tulsa, and was a skinny kid from a bout with polio. As an adult, he was over 6 feet tall, pencil-thin, and flamboyant.
"He was a gay man who always had beautiful women clinging to him," his brother said. Terry Turner said.
He wore a trimmed beard, smoked a pipe and loved a glass of wine. Later in life, too much wine. In the summer, he tanned in hazelnut. Friends, clients and colleagues remember a larger than life artist with an infectious laugh, boundless creativity, incredible interpersonal skills and a person completely absorbed in the architectural profession. Part of the skinny kid never grew up.
He was obnoxious, rambunctious and "funny as hell," a friend said.
Tulsa Architects Philip Doyle and Jeremy Perkins each joined his company straight out of university. Perkins saw how Turner forged deep relationships with his clients, especially women.
"He really loved his clients and spent a lot of time with them. He listened carefully to what they wanted and turned it into a design. Doyle admires his versatility. "Mediterranean, traditional, flat roof, concrete block — everywhere. I didn't like him as much then as I do now. »
Turner honed his skills at the Prairie School at the University of Arkansas where he studied under fay Jones, a pupil of Wright. He loved stone, glass, wood, and tall fireplaces, but even his finest homes looked like a house, not pictures from Architectural Digest magazine.
One of his most famous, and some say the best, houses is a contemporary concrete block residence built for larry and Myrna seale at 2624 E. 33rd St. and featured in John streams walton's "One Hundred More Historic Tulsa Homes".
When the residential market crashed in the 1980s, he produced breathtaking interior designs, including two for Dewey Bartlett Jr.'s Keener Oil and Gas. He worked such magic on the 10th floor of the historic 320 South Boston Building where a hallway looked like the underside of a ship's deck and Turner replaced the interior walls with glass blocks to illuminate the hallways. Around 2000, at 1648 S. Boston Ave., Turner transformed a dark 1950s building with glass to infuse it with light, significantly altering the building's exterior and interior layout.
Perhaps his most amazing residence is the one he built for himself, "the most unique residence I've ever been in," says Doyle.
This house on South Lewis Avenue near East 39th Street is now owned by Steve Sanders, cannot be seen from the street. Hidden behind a stone wall is an organic Prairie-style house nestled in what Turner described as a Colorado forest. A double row of skylights runs the full length of the ceiling. The main living area, like a Japanese tea house, has sliding glass panels opening onto waterfalls and a pool resembling a natural pond.
Turner adapted his detached house to his own tastes. Instead of a kitchen, a long counter hides an ice maker, refrigerator and two dishwashers. (He didn't put the dishes away, he just moved them from one dishwasher to another.) There's a stove but no oven.
When he was in high school, Turner got a job with the Tulsa Architect Murray McCune so that he could visit his home, Westhope, the only property in Tulsa designed by Wright. When Turner was diagnosed with terminal liver cancer in late 2001, a protege drove him to Pennsylvania to see Wright's famous Fallingwater home.
Turner died four months later, in February 2002, ending a career that began and ended looking at the Prairie-style architecture he loved.