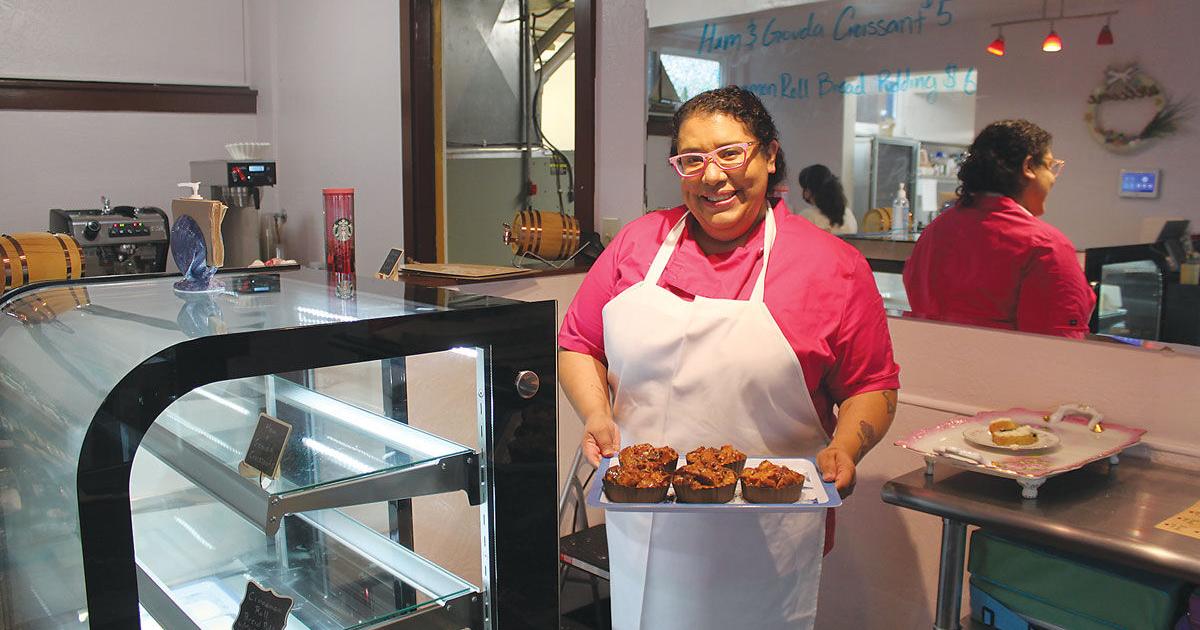 Opening of a new bakery and tea house | Business
A new bakery and tea house is open in Newport's historic Nye Beach, and the owner is ready to entice customers with wonderful aromas and excellent customer service.
Monica VanBibber is a classically trained chef who graduated at the top of her class from culinary school about 10 years ago. At the time, she thought she would become a chef at a five-star restaurant, but when she took a baking course, she finally found what she was looking for. She always had a craving for fine cuisine and the artistic talent that accompanies it when she discovered pastries. "I fell in love with the creativity of making cakes and pastries," VanBibber said. "I knew it was definitely something I wanted to do."
After cooking school, she ran the kitchen of a large hotel in California for eight years, but her dream was always to move to the Oregon coast and open her own restaurant. She started frequenting tea houses in California and realized how beautiful they were. "It satisfied that need to have the display, and the tea set with jams and everything is so adorable," she said.
About four years ago, VanBibber was researching potential sites on the coast when his mother fell ill with cancer. Her plans were put on hold so she could take care of her mother. Shortly after her mother died, she and all of her restaurant staff lost their jobs due to the COVID pandemic.
Her children, Eurasia, 30, Malaya, 21, and Thomas, 15, encouraged her to pursue her dream. "My eldest daughter said maybe we all need a change and nothing is holding us back here (in California) anymore."
VanBibber and her children found a place to rent in Newport, and she got a job at a coffee shop while she looked for a location for her bakery. Last summer, she obtained a home cooking license, which allowed her to sell her baked goods at all the farmers' markets in the area, which helped introduce her products to the community.
A place in Nye Beach kept holding her back. VanBibber said she had walked past the former Ove Northwest restaurant in Nye Beach, directly across from the Sylvia Beach Hotel "a million times" and called it her favorite spot because of the corner lot and with a beautiful view of the ocean. It was for sale when she first moved to Newport, but the asking price was not attainable. One day in September, she saw a "For Rent" sign in the window, applied with her business plan, and was eventually chosen over several other potential business owners.
After making improvements to the space and waiting for delayed shipments of goods, Siren's Lure Tea House & Bakery finally opened on February 12. those who may not be in it.
At this time the menu is small until high season begins. Baked goods such as scones, croissants, and cinnamon rolls are available daily, along with several specialty baked goods, which vary. Additionally, Sirens offers a hot menu that includes quiches, pancakes, and avocado toast. Lunch entrees include sandwiches like chicken pesto, grilled ham and brie, and turkey salad, as well as salads. She will prepare and serve hot soups by the end of the month. Most items can be vegan and vegetarian.
VanBibber said the tea service is unique in the region and Eurasia makes specialty tea blends. All teas and pastries are served on vintage china with tea trolley service done in the traditional English manner. She is always on the lookout for vintage cups and teapots.
All items, including jams, sauces and curds, are made in-house from scratch, and VanBibber said it tries to source all ingredients locally. Retail items include Eurasia's blended teas and coffee. Later, she hopes to offer more goods.
Eventually, VanBibber wants to expand its menu and offer a snack service two or three evenings a week. She would also like to organize special evening events like family nights and trivia nights. "Maybe one night a week I'd like to do a cooking class with kids and make something simple like scones." It will offer specialty cakes and picnic boxes to take away which will contain tea, scones, jams and sandwiches.
VanBibber said his biggest need right now is to find an employee with baking and cooking skills. "It's a lot to do on my own. I need another person with an interest who I can train and who can learn the skill. »
Siren's Lure Tea House & Bakery is open 9 a.m. to 4:30 p.m. Thursday through Monday. Follow Siren's Lure on Facebook or visit sirenslurebakery.com or call 541-264-8217 for more information. Although not required, VanBibber suggests that larger groups book ahead.