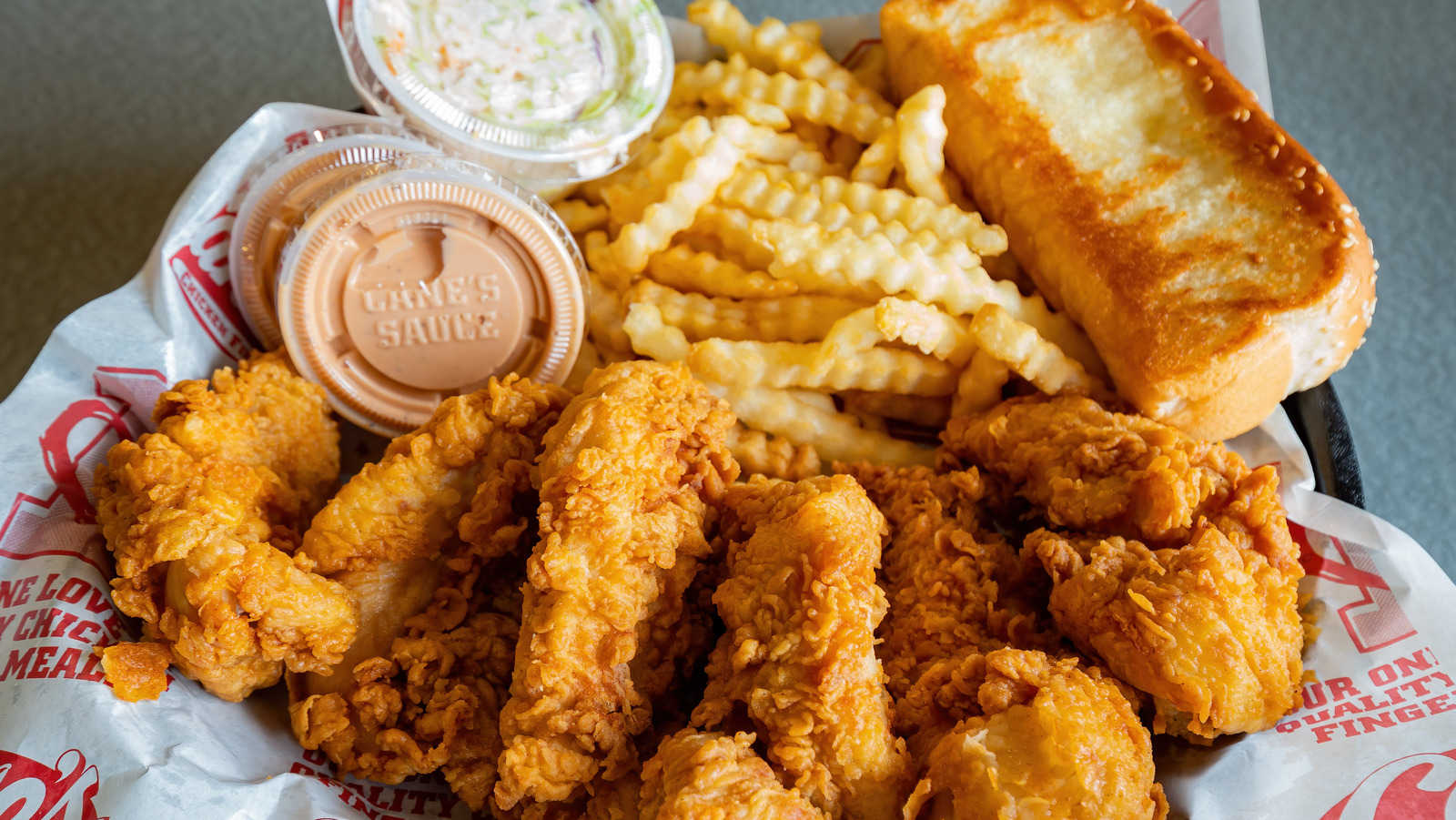 Raising Cane's menu items ranked from worst to best
If the founders of Raising Cane were to enter the crowded and competitive fast food world with something as mundane and mundane as chicken tenderloins, then they had to present something completely original and memorable to the world, and that's exactly what they do: The chicken fingers at Raising Cane are probably the best available among franchise fast food outlets.
All other items offered by Raising Cane's, such as sides, dip, and drinks, seem designed to serve, complement, and enhance chicken fingers. So it's no accident or surprise that the chain's signature key item is also the best thing on the menu.
There's not much to a chicken finger in the first place, so Raising Cane's development cooks had to nail the recipe for the boneless chicken, flour mixture, and spices perfectly. Chicken fingers are actually a lot more edgy than chicken strips or frozen varieties from other restaurants, which usually tend to be too breaded and too salty.
Raising Cane's Chicken Fingers are breaded just enough to completely and properly cover the fry in deep-fried golden batter while letting the chicken's flavor (and its juices) really shine.