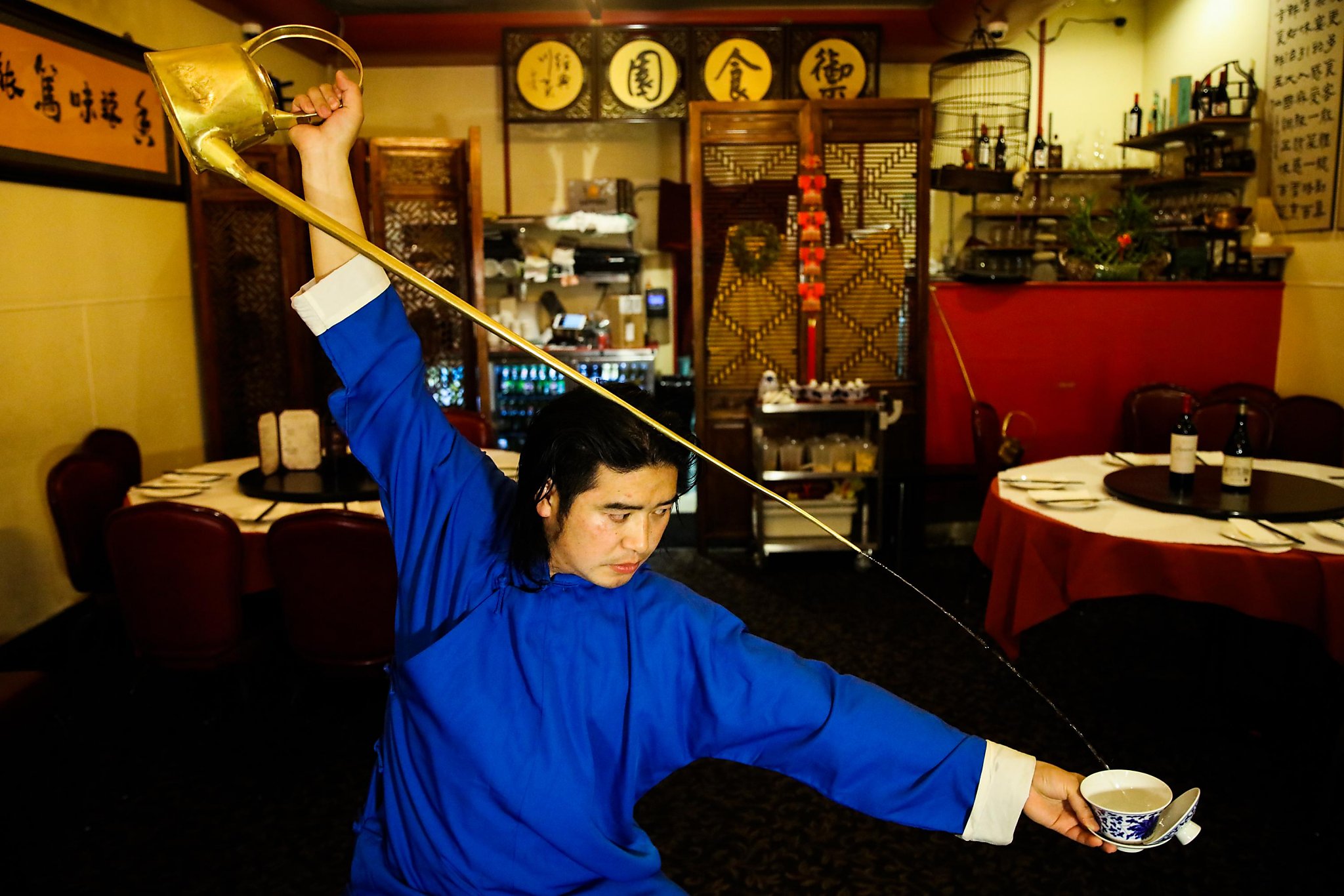 Sichuan tea master performs in SF
In Xumin Liu's hands, a long-spouted copper kettle becomes a rapier, a whip, a copper wash of light. Three lunches a week, Liu travels from table to table at the Z&Y restaurant, spinning the kettle around her head in intricate circles and letting it spin in the air. Each sequence of rotations ends with the base of the kettle held high, its meter long spout laser projecting a jet of steaming water into a cup of tea leaves.
In China, Liu is one of the best-known masters of Sichuan gongfu cha, a traditional performance that dates back to the Three Kingdoms period over a thousand years ago. From January to March, he will divide his time between the two Sichuan restaurants of Lijun and Michelle Han, Z & Y in Chinatown and Chili House in the Richmond district, demonstrating his art to diners in San Francisco.